Have you ever worked with Charts in Excel? If yes, then have you ever faced the requirement to save all the charts in various excel worksheets (in a workbook) into separate images. Many times you have an Excel worksheet with lots of charts in it and you wish to save all the charts as separate images/pictures in a folder in your system.
In this blog, we would learn the quickest method to save charts in an Excel workbook into separate images/pictures at one go.
Let us now start with this technique.
Let us say you have an excel workbook with two worksheets in it. Each of the worksheets containing a chart as you can see from the screenshots below:
Worksheet 1 :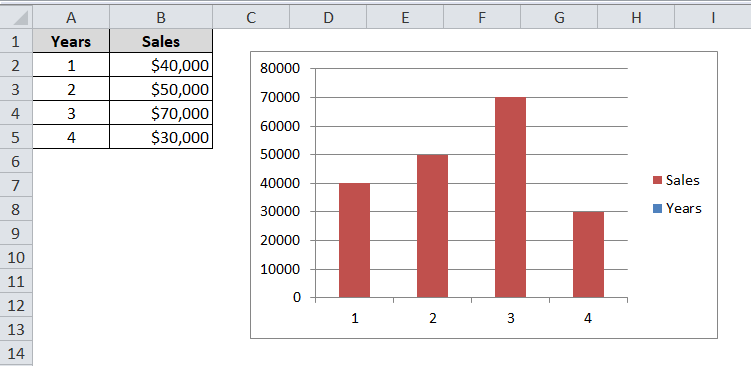 Worksheet 2 :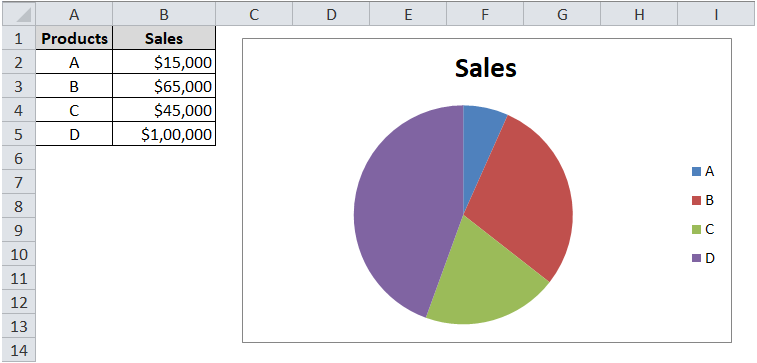 Save Charts – Step by Step Explanation
In order to save all the charts as separate images in a folder in your system, follow the below steps:
Click on the "File" tab and click on the option 'Save As'.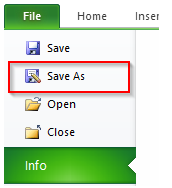 Consequently, the "Save As" dialog box would open. Now, navigate to the location or folder in your system where you want to save the charts as images.
I am saving the charts in the folder "CHARTS".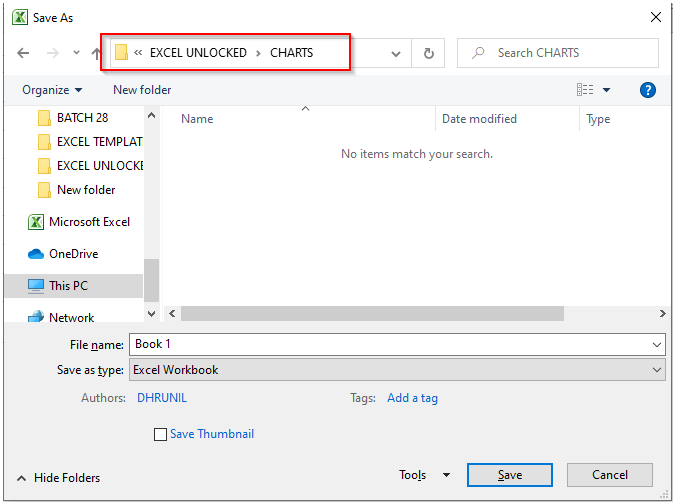 In the "Save as Type" option, select the option as "Web Page (*.htm, *.html)" or "Web Page" (based on the Excel version that you are using).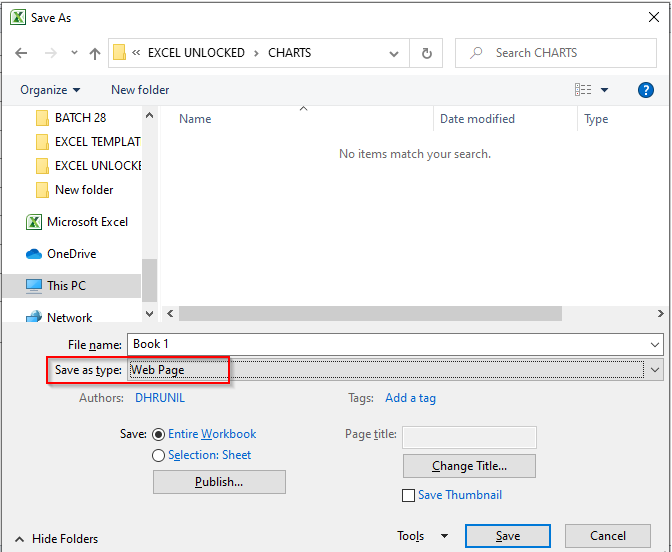 Click on the "Save" button (on the bottom right of the dialog box).
As a result, the excel saves the images/charts in the same folder where the excel is located. Go to the location or the folder where you have saved the workbook. There you would find a folder named "Filename_files" (here FileName denotes the name that you have given to the Excel workbook at the time of saving the workbook.)
As our excel workbook name is "Book 1", therefore, the name of the folder is "Book 1_files".

Finally, Double click on this folder. Here you would notice that all the charts in the workbook are now available as separate images (in .png format).

This brings us to the end of this blog.